Mengawali tahun 2022, telah diumumkan bahwa anime Shadows House akan berlanjut ke musim kedua setelah tayang pada musim semi 2021.
Pada hari Minggu (27/03), melalui perhelatan AnimeJapan 2022 dan akun Twitter @shadowshouse_yj, telah dirilis video promosi perdana musim kedua anime Shadows House. Selain itu melalui pengumuman ini diketahui juga musim kedua anime ini akan tayang pada bulan Juli 2022 mendatang.
━━🥀ティザーPV解禁🥀━━━
TVアニメ
「#シャドーハウス 2nd Season」
       2022.7.ON AIR
━━━━━━━━━━━━━━━

ーこの館にはまだ"秘密"があるー

ケイト:#鬼頭明里
エミリコ:#篠原侑https://t.co/tbs3p0OT6p pic.twitter.com/ZHXqI4fqvX

— シャドーハウス公式(YJ連載中) (@shadowshouse_yj) March 27, 2022
Berikut merupakan video promosi perdana musim kedua anime Shadows House yang dirilis melalui kanal YouTube ANIPLEX:
Anime Shadows House dibuat oleh studio CloverWorks (Wonder Egg Priority, Darling within the FranXX) dengan Kazuki Oohashi (Digimon Adventure: final Evolution Kizuna, Nisekoi) sebagai sutradaranya. Toshiya Oono (Ao no Exorcist, Yakusoku no Neverland) sebagai komposisi seri. Selain jajaran staf, berikut seiyu yang turut mengisi peran di anime ini:
Yuu Sasahara (

Lapis Re: LiGHTs

,

Tonari no Kyuuketsu-san

) sebagai Emilico.
Akari Kitou (

Adachi to Shimamura

,

Princess Principal

) sebagai Kate Shadow.
Ayane Sakura (

BanG Dream!

,

Charlotte

) sebagai Lou dan Louise Shadow.
Reiji Kawashima (

Fumetsu no Anata e

) sebagai Ricky.
Koudai Sakai (

Odd Taxi

,

Mayoiga

) sebagai John Shadow.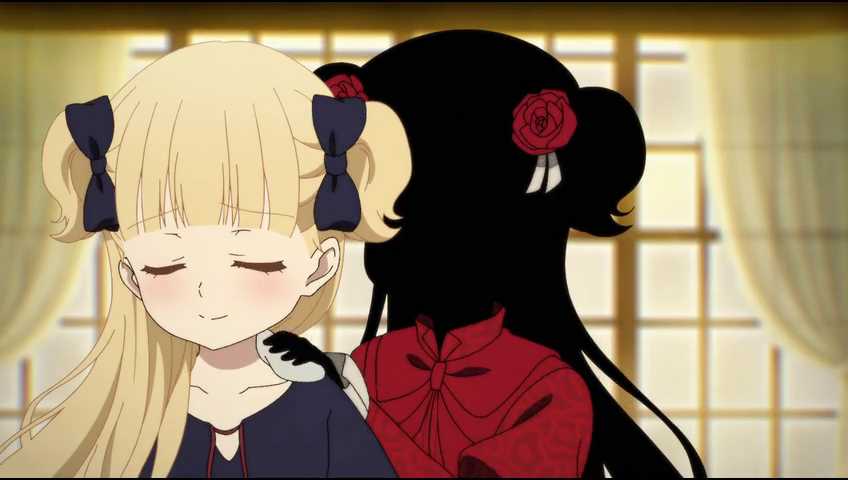 Shadows House adalah seri komik karangan So-ma-to yang dipublikasikan melalui majalah komik Weekly Young Jump dari Shueisha sejak 2018. Seri ini telah mendapatkan adaptasi animenya pada tahun 2021 oleh studio CloverWorks.
Seri ini menceritakan kisah rumah yang mewah dan "gelap", yang dihuni oleh keluarga besar bernama "Shadow". Keluarga ini dikarakteristikan dengan penampilannya yang gelap gulita dengan kecenderungannya untuk mengeluarkan "jelaga" ketika gelisah. Mereka adalah keluarga bangsawan yang tinggal di "Shadows House". Apabila salah satu keluarga mereka telah mencapai usia dewasa maka mereka akan tinggal tinggal bersama dengan sosok boneka hidup yang membantu mereka dalam membersikan "jelaga" dari tuan mereka. Emilico, seorang boneka muda yang ceria sangat senang melayani tuannya yang bernama Kate. Seiring waktu mereka semakin akrab dan mulai melihat berbagai kejadian yang terjadi di rumah mewah ini dan rahasia gelap-pun terungkap secara perlahan.
Animefeed | Sumber: Anime News Network