The official website for the iii icecrin television anime revealed on Monday that the show will get a second season that will premiere in July on TV Tokyo. The sequel series is titled iii icecrin 2 (pronounced "i i i icecrin double").
The below visual for the new seasons features many of the characters visiting Vanillan's house.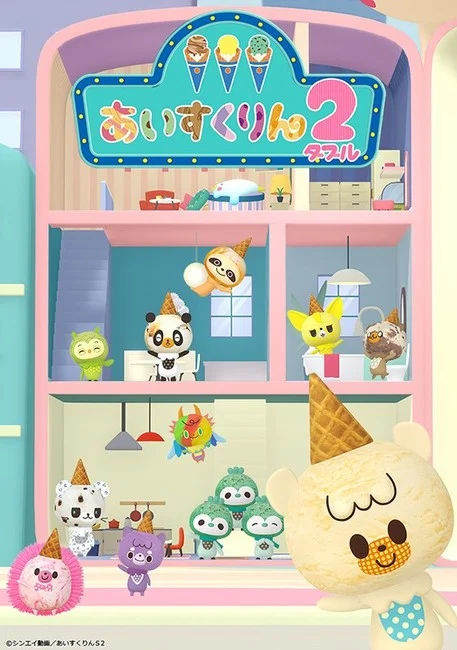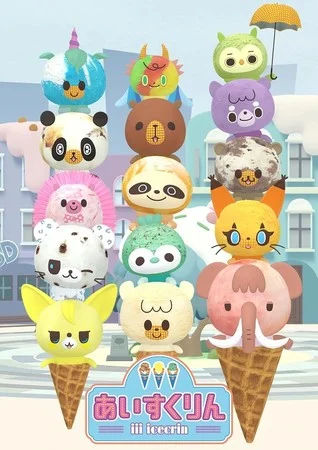 The first anime premiered in April 2021. The first season's cast includes:
Taeko Kawata as Vanillan
Fumiko Orikasa as Chocon
Ryōta Iwasaki as Mamango
Sayaka Senbongi as Bluen
Konomi Kohara as Stocchi
Marina Horiuchi as Francisco Minton XV
Rena Maeda as Vakkie
Mai Satō as Chacha
Chitose Morinaga as Chicchi
Maria Naganawa as Tirala
Megumi Satou as Napp
Hina Kino as Mabubu
The new series will feature a returning staff. Juria Matsumura (TsukiPro the Animation) directed the first season at Shin-Ei Animation. Hiroko Fukuda (Amanchu! Advance) was in charge of series composition. Kenta Higashiohji (Super Shiro, Pocket Monster Koko) composed the music.
The anime is a collaboration between Shin-Ei Animation and Okinawa-based ice cream company Blue Seal Ice Cream.
Aya Matsui (Inai Inai Baa!/Peek-a-Boo! show's Ūtan character) designed the characters who spend their days at Ice Cream Town. The characters are a fusion of 15 various flavors of Blue Seal ice cream with bears, capybaras, otters, pandas, and other animals.
Sources: iii icecrin's website, Mainichi Shimbun's Mantan Web