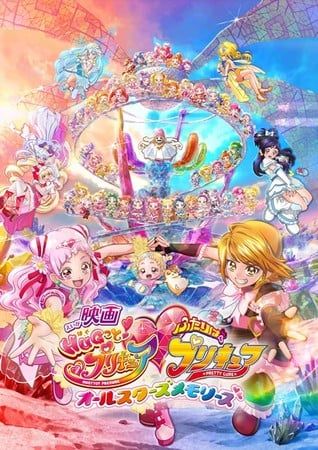 A particular airing of the Eiga Hugtto! Precure ♡ Futari wa Precure All Stars Memories crossover movie aired on TV Asahi on Sunday, March 20 at 8:30 a.m. and earned a 3.0% ranking. The movie is airing in three components over three weeks because of a current hack of Toei Animation, which has resulted in not less than 4 weeks of delay for the presently airing Delicious Party♡Precure anime, amongst different reveals.
This week's episode of the live-action sequence of Yumi Tamura's Do not say thriller (Mystery to Iu Nakare) manga aired on Fuji TV on Monday, March 14 at 9:00 p.m. and earned a 12.0% ranking.
---
Title
Station
Date
Time
Length
Average
Household Rating
Sazae-san Haru no Tōhoku Iwate Waku Waku Tabi Special
Fuji TV
March 20 (Sun)
18:00
60 min.
8.8
Detective Conan
NTV
March 19 (Sat)
18:00
30 min.
6.3
Yashahime: Princess Half-Demon – The Second Act
NTV
March 19 (Sat)
17:30
30 min.
4.0
Doraemon
TV Asahi
March 19 (Sat)
17:00
30 min.
3.7
One Piece
Fuji TV
October 20 (Sun)
09:30
30 min.
3.3
Crayon Shin-chan
TV Asahi
March 19 (Sat)
16:30
30 min.
2.9
Soreike! Anpanman
NTV
March 18 (Fri)
10:55
30 min.
2.4
Oshiri Tantei
NHK-E
March 19 (Sat)
09:00
20 min.
2.4
Animated O-saru no George (Curious George)
NHK-E
March 19 (Sat)
08:35
25 min.
2.3
Lupin the third Part 6
NTV
March 19 (Sat)
00:55
30 min.
2.3
The tv rankings above are an estimate of the proportion of the inhabitants that watch a given program, primarily based on information from a survey of households in Japan's Kanto area. The rankings don't rely recordings that viewers watch later.
Source: Video Research (Kanto area)